How to build a Greek F-16 plastic model?
By LIAKIS Panos on 17/11/2019 (page updated at 17/11/2019)
Introduction
How to build a Greek F-16 block 50 or 52/52+. Use the right plastic model and colors .
http://www.f-16.net/f-16_users_article5.html
Hot points for the Greek F 16
Check list before start. Only the greek specials. Wapons are standard NATO.
1. Extended tail with a parabrake housing

Parabrake housing with the RWR (Radar Warning Receiver) sensor on the right. It's an asymmetrical installation, only on the starboard side of the tail;
2. IFF antena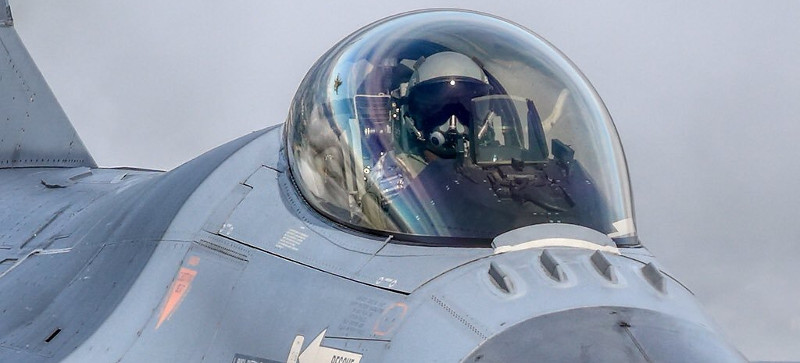 The Advanced IFF antenna strakes between the nose and windshield.
3. Aegean camouflage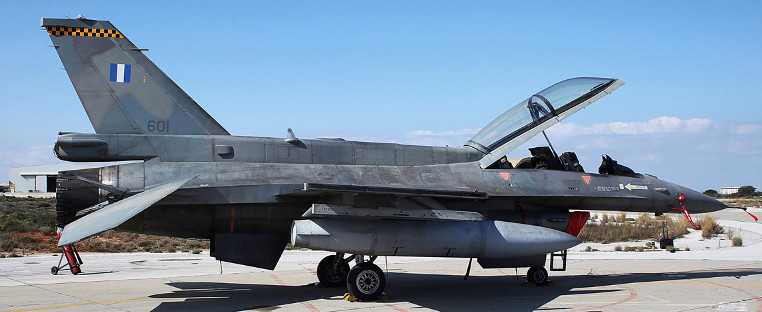 Aegean Ghost camouflage with 3 different grey and bleu.
The block 52 are realy dirty due to the Have Glass
4. CFT
The only F16's in Hellenic service that can carry CFT's are the Blk 52+ of 340 and 343 Mira and the Blk 52Adv of 335 Mira. The Blk 50's of 341 and 347 Mira cannot use CFT's.
5. Engine
GE F110 engineso they are tooled to fit on the Small Mouth intake.
A bit of sanding and flexing is required to coax them onto the Big Mouth of the Block 50.
6. Seat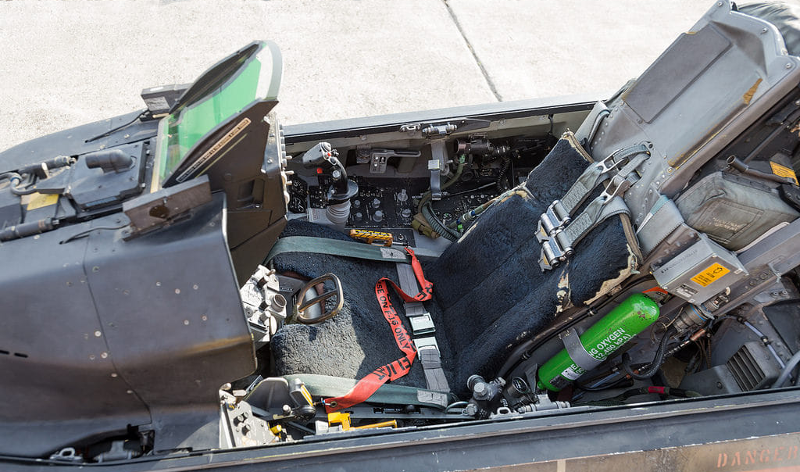 The block 50/52/52+ seat have a sheep's black fur.
7. Pod
AN/AAQ-13 & AN/AAQ-14 LANTIRN
2. Which plastic using?
Kinetic or Tamiya?
Decals
The Kinetic F-16 block 52 1:48 comes with greek decals. The decals are accruate and the printing quality good. Same for the Academy F-16 block 52 1:32. You can use also the Icarus Decals that exist only for 1:48 scale (unfortunatly the Icarus Decals activity stop but you can find some items thru the Internet).
The problem is if you want to use the Tamiya 1:48 block 50 or the Tamiya 1:32 block 50. The boxe comes without greek decals.
For this case (or the modification from a Tamiya block 50 to a Zeus block 52) greek modelers use the decals printed by Orestis Petroutsopoulos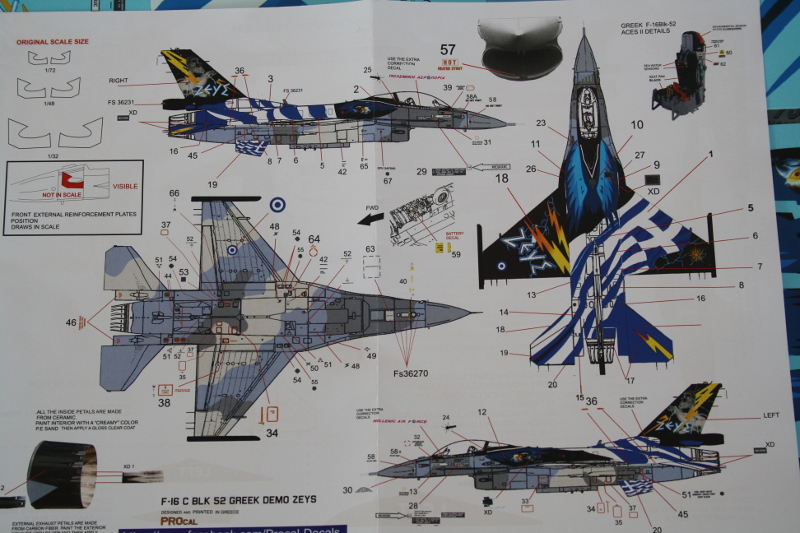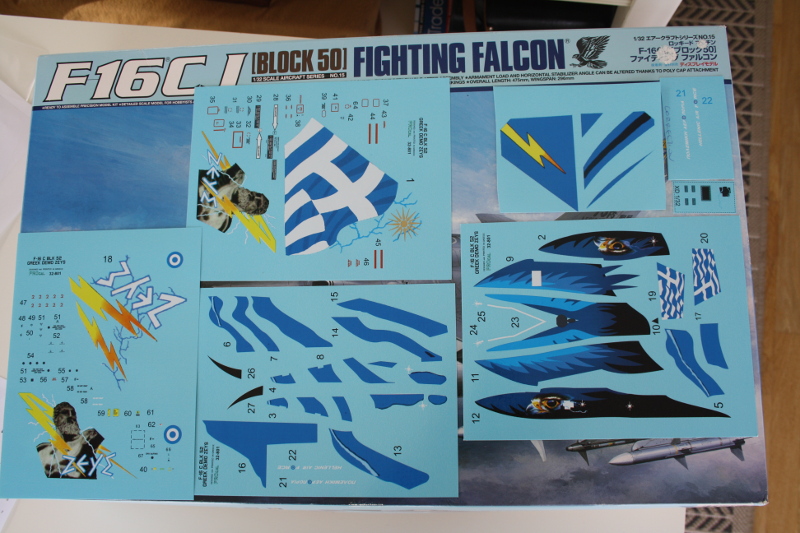 Orestis decals are very accruate but printed in jet ink printer for the moment. You have to cut them manualy. The big advantage is that Orestis can print for you any demand and he give to you verry good advise about F-16 colors and other scratches.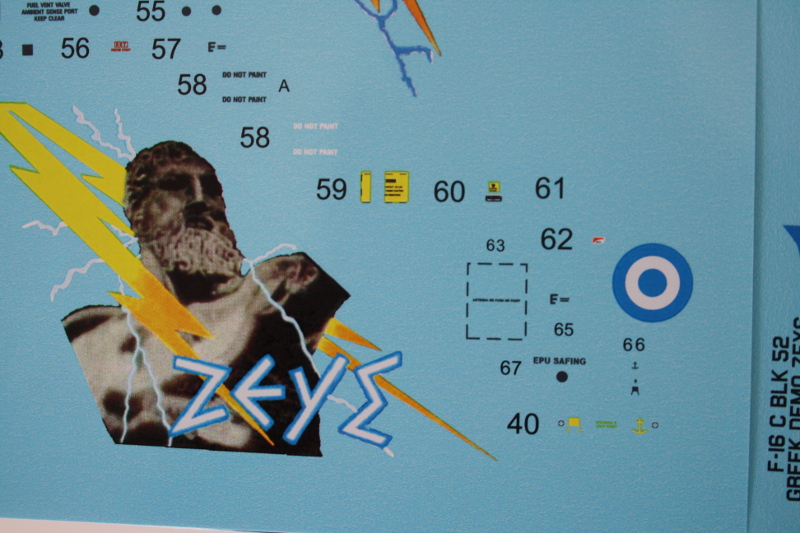 DO NOT HESITATE TO CALL THEM.
Color for the greek F 16
Tank color: nose mix :H67 and H11 (flat black) 1:1, body H324.
clear h30 and weathering mix 20:H30 with 2:H12 (black)